Political Science
Gain an Informed View of Current Affairs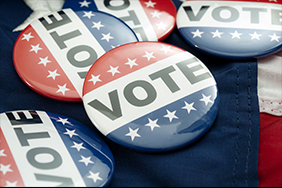 Political scientists examine how societies govern themselves at the local, state, national, and international levels. We consider how power connections create the institutions, practices, and relations of governance and ask big questions about "Who gets what, when, and how?"
You will develop skills in planning and development, research, analysis, communication, and civic engagement. We prepare you for careers in public service, law, business, and more when you graduate. See the American Political Science Association's Careers for Political Science Majors page for more information.
We offer undergraduate research and honors opportunities. Contact your instructor for details.
Program
*Average costs include tuition based on WA state resident full-time enrollment. It does not include fees. The costs may vary.
Career Opportunities
Considering enrolling at Edmonds?
Your Edmonds College advisor will work with you to choose the right path for your future career, help you register for classes, answer questions about paying for college, and more.
TOP