TEAM Members
Danielle Carnes
Vice President for Innovation and Strategic Partnerships
Special Assistant to the President
425.640.1044 | danielle.carnes@edmonds.edu
ACHIEVER | RELATOR | FUTURISTIC | STRATEGIC | COMPETITION
I currently serve as the Vice President for Innovation and Strategic Partnerships at Edmonds College. My Bachelor of Science in Psychology (2000) and Master of Science in Student Affairs in Higher Education (2003) are both from Colorado State University. Working at four-year public, four-year private, and two-year public institutions has given me a broad understanding of the student experience on college campuses and cemented my passion and commitment to community colleges. I have the honor of bringing my knowledge and expertise in change management, innovation and futurism, enrollment management, public speaking, and strategic visioning to the Presidents' Leadership Team.
---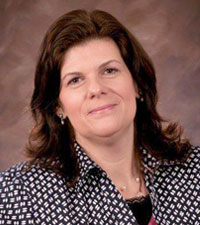 Kim Chapman
Vice President for Instruction
425.640.1856 | kim.chapman@edmonds.edu
As the chief academic officer of the college, I work with faculty, staff, and administrators to help all of our students be successful. I supervise all instructional programs and academic support services. My desire is to help people of all backgrounds, beliefs, and experiences find and follow their dreams; that is why I have devoted my professional life to working in community colleges.
I started my own college career by earning an associate's degree at North Lake College. I also hold a Bachelor and Master of Arts in English from the University of Texas at San Antonio, and I recently started a doctorate program in community college leadership at New Jersey City University. At Edmonds College, I have served as an instructor, interim dean for the library, and dean of humanities and social sciences. I also taught both full- and part-time at South Texas College. I have been very involved with EC's Guided Pathways initiative, and I helped develop a Career and College Success course that was first offered in fall 2019.
Originally from Texas, I have lived in Washington for the past 20 years, so it's definitely home now! I have two sons and a 12 year old "puppy." I enjoy the outdoors – hiking, exploring, and being on or near the water. I love reading, writing, and, honestly, I believe in life long learning. It's good for the soul!
---
Jorge de la Torre, EdD
Interim Associate Vice President for Student Success and Engagement
425.640.1233 | jorge.delatorre@edmonds.edu
I have been at Edmonds College since 2012. I am fortunate to work with Athletics, Housing, the Counseling and Wellness Center, the Center for Families, the Center for Student Engagement and Leadership, the Center for Student Cultural Diversity and Inclusion, the Veterans Resource Center, Services for Students with Disabilities, Workforce Funding Programs, the Triton Student Resource Hub, Food Pantry, and the Edmonds College Bookstore. I am also the Student Conduct Officer as well as the Care Team chair and I oversee student compliance training and Commencement. My goal is to encourage student success, engagement, and belonging.
A first-generation college student, I earned degrees from Grossmont Junior College, San Diego State University, and the University of San Francisco. In 2019, I completed my doctorate in Education at Concordia University-Portland. My dissertation focused on College Risk Management and Duty of Care.
I am a proud dad to three daughters. My hobbies include spending time with them, going to baseball games, and playing bass guitar in bands.
---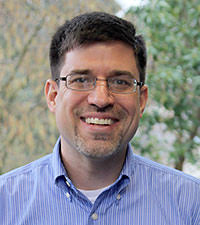 Jim Mulik
Vice President for Finance, Grants, and Institutional Effectiveness
Accreditation Liaison Officer
425.640.1610 | james.mulik@edmonds.edu
I oversee the Business Office/Finance Team; the Office of Planning, Research, and Assessment (OPRA); the Grants Office; and accreditation. More specifically, our team of dedicated employees works with the Office of the President to provide vision and leadership in the areas of resource allocations; strategic and college planning; research and assessment; grants development; and institutional effectiveness activities.
As for our team's day-to-day work, most of our time is spent working with others at the college to more effectively serve the college's students. In addition, we help tell the story of the college to external audiences, such as the state and federal governments; people from other colleges who evaluate the college; grantors; and potential students and their families. These stories include statistics about the college and its students, evidence of the quality of programs, and comments and feedback conveyed through surveys.
On a personal note, while I am originally from Kansas City, I have strong connections to Micronesia, particularly the nation of Kiribati where my wife is from and where I served as a Peace Corps volunteer several years ago.
---
Christina Hart, PhD
Interim Vice President for Enrollment and Student Services
425.640.1668 | tina.hart@edmonds.edu
I joined Edmonds College in March 2022 after having served at Aspen Prize winner Indian River State College, in Florida for forty years. I have the privilege of leading the Enrollment and Student Services Division which includes: Advising; Outreach and Recruiting; Admissions; Enrollment Services; Records; Financial Aid; Testing and Assessment Services and the Running Start Program. This entails working with a talented and dedicated team of people who are committed to our number one priority, student success. Passionate about the impact of Guided Pathways, I am one of the co-chairs of the Guided Pathways team at Edmonds. I also serve as a Pathways Coach for five colleges in Texas, and as a Leadership Coach for Achieving the Dream.
A community college graduate, my educational journey includes a Bachelor of Science degree in Social Work from Florida State University, a Master's degree in Counselor Education and a Ph.D. in Higher Education Leadership from Florida Atlantic University. My husband and I are the proud parents of two amazing daughters, four grandsons and one granddaughter.
It is an honor to be a member of this outstanding team!
---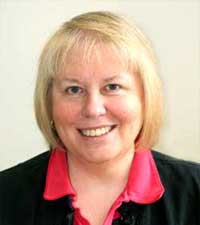 Eva Smith, MSIM, CDMP
Chief Information Officer, Information Technology and eLearning
425.640.1394 | eva.smith@edmonds.edu
I believe that technology can provide transformational opportunities for education and am proud to lead the Information Technology and eLearning (IT&e) division at Edmonds College. This team of highly-skilled professionals supports the college's mission of teaching, learning and community by providing excellent information technology solutions and services that promote and enhance productivity and opportunities for learning. The IT&e team engages with all areas of the college, providing training and support, while also ensuring high availability and reliability of the critical computing services necessary to perform all college functions.
My career path was not traditional. I earned an associate degree from Shoreline Community College before transferring to the University of Washington to complete a Bachelor of Arts in Education/Sociology. My first career was in student loan servicing. Seven years later, I was hired by Electronic Data Systems (EDS) and trained as a systems engineer in strategic planning consulting. After 10 years in progressive I.T. roles, I joined Edmonds College as a full-time instructor, and returned to UW to complete a Master of Science in Information Management.
My husband and I both grew up in Edmonds, and currently live in Bothell, Wash. with our two dogs.
---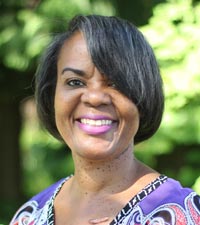 Yvonne Terrell-Powell, PhD, LMHC
Vice President for Equity, Inclusion, and Belonging
425.640.1456 | yvonne.terrellpowell@edmonds.edu
Equity and Inclusion consists of dedicated, experienced, and caring people who are committed to excellence and making a positive difference in the community and with students. We work together with the campus community to create an environment that supports and honors diversity, equity and inclusion for all of its members.
I enjoy connecting with people and building positive and healthy relationships. I believe that education changes our lives and it will continue to change the lives of the next generation. I am committed to individuals having an opportunity to obtain an education that values their voice, culture and identities and allows them to perform at their best. I am passionate about my work helping to create momentum that compels us to create communities that advocate for diversity, equity and social justice. I enjoy learning, laughing, motivating and empowering others, listening to music, and spending time talking with strangers, family and friends.
TOP