Contact Journalism
Department Information
Rob Harrill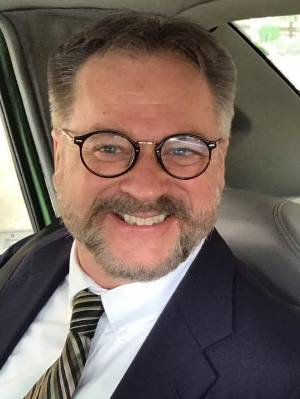 He/Him
Greetings! I am a tenured faculty member at Edmonds College, where I teach journalism and English classes.
I grew up in Nevada – Carson City, to be exact. There I spent my time hiking and climbing in the mountains, swimming and boating at Lake Tahoe, and watching out-of-staters lose their money in the casinos (real Nevadans don't gamble much – they know the house always wins!).
I have a bachelor's degree in journalism and English, and a master's in English composition. I worked as a newspaper reporter and copy editor for about a decade, then did PR at a couple of universities before moving to the faculty side of higher education. I have been at Edmonds since 2005 and still love coming to work every morning. OK, almost every morning, but overall I'm still having fun.
In terms of interests, besides reading and writing, I like to ride my motorcycle when it isn't raining too hard, I try to be outdoors climbing and fly fishing (not simultaneously) as time permits, and I am a practicing black belt in Itosu-ryu karate. All of this means I'm never far from a large bottle of ibuprofen. I am married to a lovely, smart, feisty woman and we have four children and four dogs. They are all amazing and I probably don't deserve them, but who ever said life was fair?
TOP