Lillyan Hendershot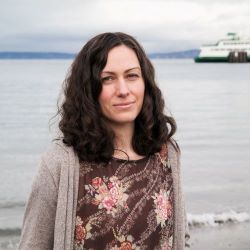 Lillyan Hendershot's two passions in life are art and design. Lilly is a lifelong mixed media artist and graphic designer of 15 years. She has a BFA in Studio Art with a concentration in Oil Painting from Western Washington University and an MFA in Media Design from Full Sail University.
In the beginning, Lilly was an artist. She exhibited her paintings in numerous galleries throughout the Puget Sound. She became internationally recognized in several art publications, including Inside the Artist, Art Buzz, International Contemporary Artist, Direct Art Magazine, and Featured Artists.
Her design work began in the print industry, designing, printing, and assembling customer projects. Since then, Lilly's project scope has evolved to include print media, web design, and business branding. Lilly enjoys working with small business owners and believes in the strength of a tight-knit community.
TOP