Advising for Non-SCIENCE Majors
You can explore science in several different disciplines in the STEM division at Edmonds College. Our biology department offers classes for you to explore the diversity of biology (BIOL& 100), the ecology of the Pacific Northwest (BIOL 105), marine life and ecology (BIOL 106), the diversity of the human body (BIOL& 175), and nutrition (NUTR&101).
You should receive advice on your academic plan from our academic advisors. The information provided here is not a substitute for working with an advisor.
Overview of Non-Majors Science Classes in STEM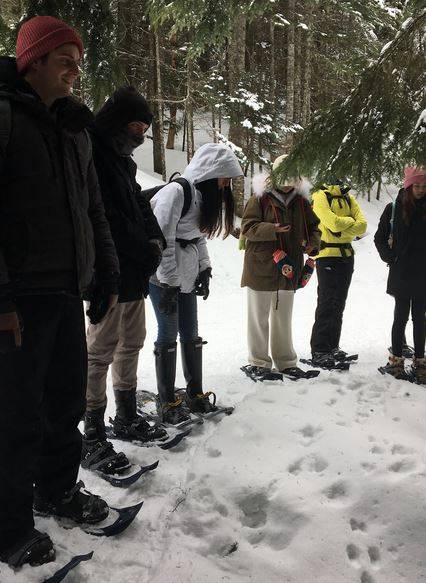 All biology classes have prerequisites for placement into MATH 087 and ENGL099. Additional prerequisites may be indicated for particular classes. The quarters in which we offer classes are shown in parentheses (Su=Summer, F=Fall, W=Winter, Sp=Spring).
ASTRONOMY 100: You will learn to understand the night sky, the history of time, and the latest gossip about the solar system. Labs include lots of star partying. You will learn the basic principles of physics, optics, geology, and about the near-by universe. (Su,F,W,Sp)
BIOLOGY 100: This is an introductory class for non-science majors, which includes an introduction to major biological principles and scientific processes. Emphasis will be on applying modern biological knowledge in society in an informative and exciting way. (Su,F,W,Sp)
BIOLOGY 105: You will explore the beauty of nature and how to recognize common plants and animals of the Northwest. We will also examine how they live and how we can learn to co-exist with them. This class includes field trips to local natural areas to practice field investigative methods. (F,W)
BIOLOGY 106: You will explore Washington beaches and learn to recognize common beach life. We will discuss how current issues such as exotic species, oil pollution, orca whales, and red tide affect life in the Northwest. This course includes field trips to local beaches and the Shannon Point Marine Laboratory. (Sp,Su)
BIOLOGY 175: You will examine the diversity of the human body, including anatomy and body functions, ways infectious diseases and genetic disorders affect human health, and cultural connections between our bodies and society. You will participate in lab activities that explore diagnostic tests and how the body responds under different conditions. (F,W,Sp)
CHEMISTRY 110: You will learn how to cook a chemical stew and how to predict the results. In the laboratory, you will make aspirin as an example of an industrial process and apply this knowledge to understanding chemistry in the world around you. (Su,F,W,Sp)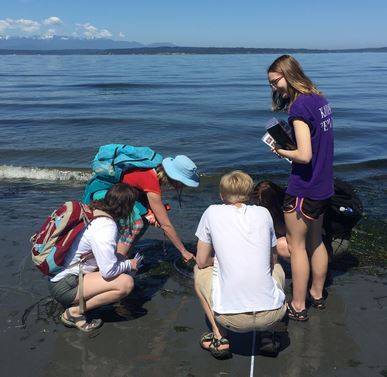 ENVIRONMENTAL SCIENCE 100: You will learn about the relationship between a green lawn, green algae, and dead fish. Is the greenhouse effect bad for the planet, or will it solve our food problems? We prepare you to make informed decisions about environmental issues that affect your daily life. (Su,F,W,Sp)
GEOLOGY 100: You will learn about the secret lives of rocks and minerals, where they come from, how they are made, and the answer to the question, "Are the rocks forever?" This class will relate geologic principles to the world around you. (Su,F,W,Sp)
NUTRITION 101: You will learn how to develop healthy nutritional habits, how our bodies process the foods we eat, and the sustainability of food and impacts on global societies. (Su,F,W,Sp)
PHYSICS 100: You will learn why we need to wear our seat belts, how eyeglasses correct our vision, why not to walk in front of a semi-truck, and how to rewire your house. This class will show you that you learned many of the rules of physics as you grew up. (F,W,Sp)
General schedule (subject to change) of non-majors courses offered through the Edmonds College Biology department:
| Course Number | Course Title | Quarter Offered |
| --- | --- | --- |
| Biology 100 | Survey of Biology | Summer, Fall, Winter, Spring |
| Biology 105 | Western Washington Ecology | Fall, Winter |
| Biology 106 | Marine Biology | Summer, Spring |
| Biology 175 | Human Biology | Fall, Winter, Spring |
| Nutrition 101 | Nutrition | Summer, Fall, Winter, Spring |
For more information, contact Jonathan Miller, Biology Department Head, jonathan.miller@edmonds.edu.
TOP