Early Head Start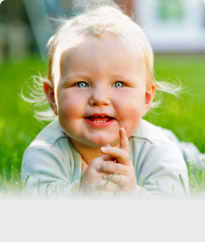 Our Early Head Start program is designed for families with children from newborn to three years old. Each family is assigned a Home Visitor who visits your home once a week, all year round. During your weekly home visits, you and your Home Visitor will set and work toward goals for yourself, for your family, and for your child. Your Home Visitor will help you develop activities that you can do with your child that will enhance your child's development in all areas.
In addition to weekly home visits, Early Head Start families who share the same Home Visitor also get together twice a month at one of our centers as a group. During these Group Socialization events, families participate in activities with their Home Visitor and children, as well as share resources and create a strong parent network. Please note that we do not provide transportation services to our centers but we will work with you to find transportation.
Read more about our services.
TOP