Head Start/ECEAP CHILDCARE PARTNERSHIP Preschool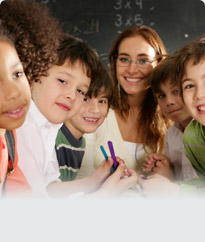 If your child is enrolled in our partner childcare center Tomorrow's Hope, you may be eligible for our Head Start /ECEAP preschool program. This program is for children ages three to five, and runs Monday through Friday, all year round at the child care center. Children receive the same services as in our school year program. Since they are enrolled in a full time childcare/preschool center, they also receive a rest period during the day and additional wrap-around (early morning and late afternoon) activities provided by the partner childcare center.
As part of the Head Start/ECEAP program, you have access to the services provided to parents through the social services team at the center. Each classroom has a specialist who works with your family to develop and meet individual family goals. Your specialist is a valuable resource for you to connect with agencies and services in your community that can help your family become even more successful.
Read more about our services.
To find out whether your childcare center is partnered with us, please call 425.712.9000.
TOP