Health and Nutrition Services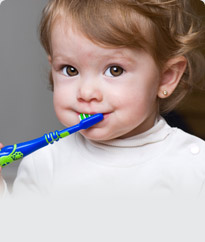 We make it a priority to work with parents to ensure that every child is healthy and ready to learn. A child who is in pain, uncomfortable, or in poor health finds learning difficult. We partner with families, staff, and health professionals to identify children's health and developmental concerns. We work with parents to connect their families to a "medical and dental home" - an ongoing source of continuous, accessible care to meet their basic health needs.
All Head Start/ECEAP and Early Head Start children participate in a developmental screens process that includes height, weight, vision, and hearing screens. We share results with the parents and, if there are concerns, our staff works with parents in identifying resources, developing next steps, timelines, and referral responsibilities.
Mealtimes at Edmonds College Head Start/ECEAP and Early Head Start are fun-filled opportunities for learning. Children receive healthy, nutritious, and culturally relevant meals and snacks. All food served in our program is prepared fresh by our highly qualified staff, meets USDA requirements and is reviewed by a Registered Dietician. Our Registered Dietician (in consultation with the child's medical provider), Dietary Technician, and Executive Chef work with the parents to develop individualized menus for children who have food allergies and medical dietary needs. Our menus do not include peanuts (including peanut by-products), or pork (including pork by-products). Additionally, we serve two vegetarian meals per week.
TOP