Features
In Focus: Q&A With Chef Kyle Marty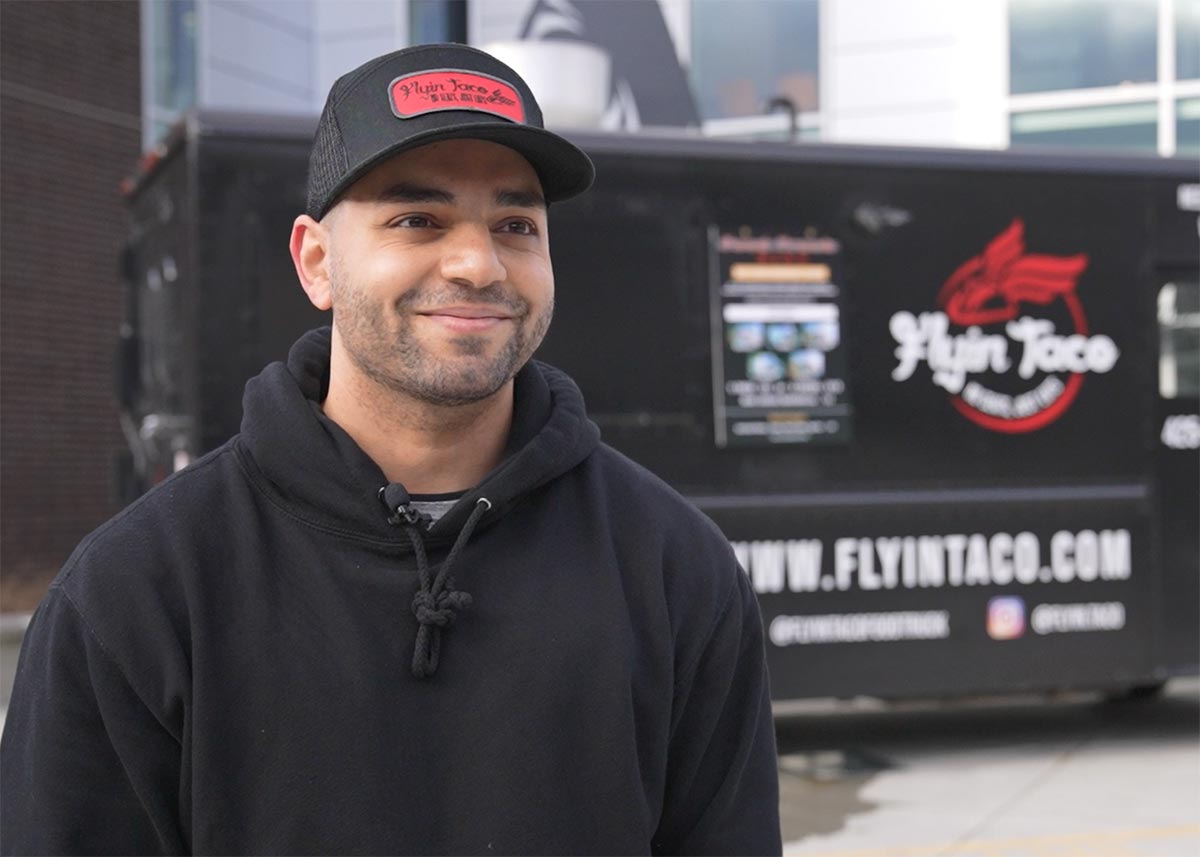 Kyle Marty has always been passionate about cooking. It eventually led him to Edmonds College, where he graduated from the Culinary Arts program. After over a decade of working in ministry and other jobs, Chef Marty is finally pursuing a career in the food industry. He beat the odds by opening his food truck, Flyin Tacos, during the pandemic and is now thriving while following a lifelong dream. Proving that you can always return home, Chef Marty is back on campus outside Hazel Miller Hall, serving his Mexican-inspired cuisine from his truck on Thursdays from 11 a.m. to 2 p.m. through the winter quarter. Flyin Tacos can also be found at Grace Lutheran Church in Edmonds on Wednesdays and Fridays from 4 to 7 p.m.
Read more about Kyle Marty and Flyin Tacos
---
Digging into the Past
Edmonds College faculty led archaeology excavation of historic Japanese community site in North Seattle
Tucked away adjacent to North Seattle College, bordering the bustling southbound lanes of I-5 and the new pedestrian bridge that leads commuters to and from the Northgate light rail station, sits a historic piece of land that was once a hub for the Japanese community. This natural greenbelt was the location of the Green Lake Gardens Company, run by the Kumasaka family, who also lived at the site from 1919 until 1968.
TOP