Double take
noise = grain
Oct. 1-Dec. 9, 2022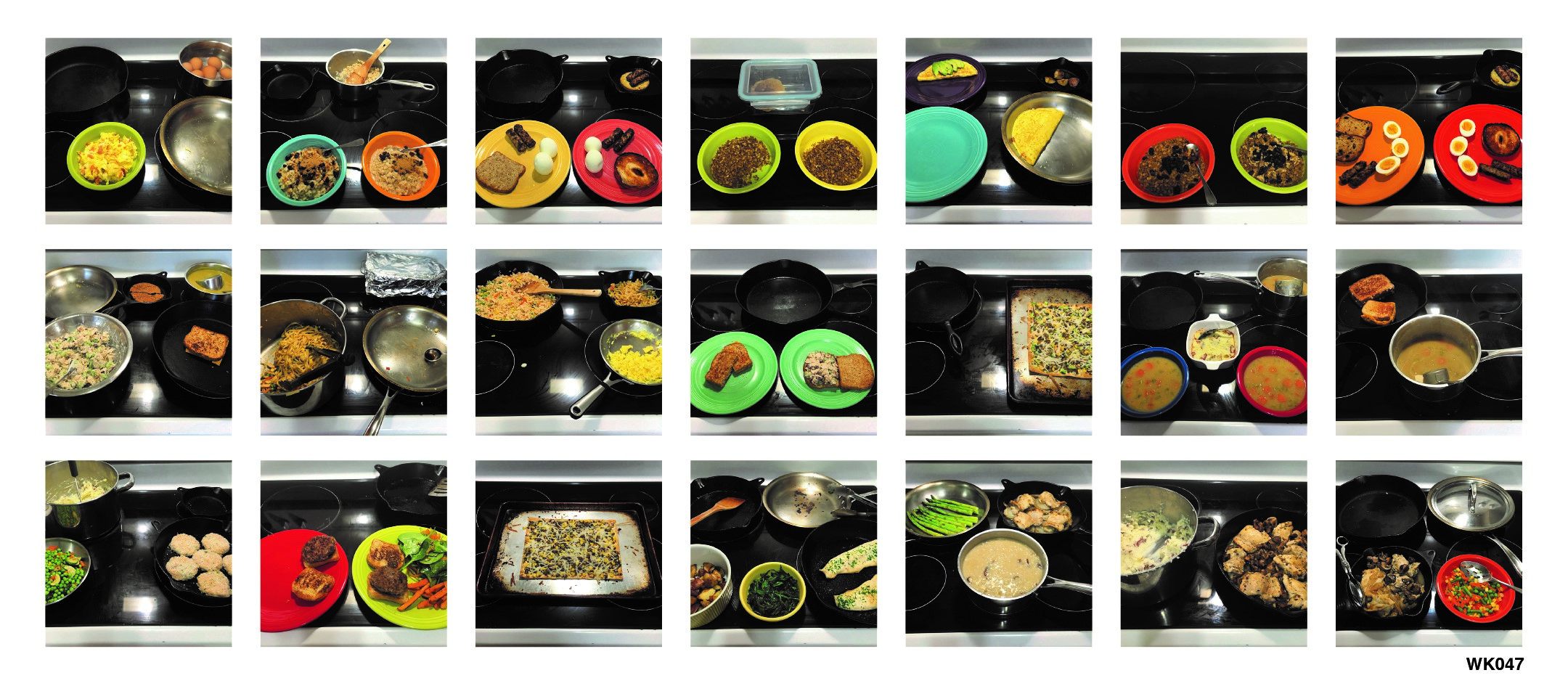 Exhibit Description
Double Take is a solo art exhibition that surveys home life while sheltering in place during the pandemic. This new body of work debuts elements of sound, performance, and time-based media in collaboration with noise = grain's photographic process. This sight-responsive multimedia installation explores the confluence between intentional play and mindful observation.
Come see what's cooking.
Artist Biography
Minh Carrico's new creative entity is called noise = grain. The name reflects the inclusion of sound, performance, and time-based work within their visual arts studio. While exploring these new mediums, they continue to produce site-specific public art installations across the Puget Sound region. Additionally, they curate gallery exhibitions centering BIPOC artists and mentor art professionals across Washington state.
Minh's background is rooted in photography and graphic design. They launched a business as an editorial and advertising photographer prior to graduating from St. Edward's University in Austin, TX. Their creative services transitioned into art direction while working in New York City. Minh is presently an instructor and chair for photography and visual communications at Edmonds College.
Clients and commissions include: Annie Leibovitz Studio, Benjamin Moore Paint, King County Metro, MTV, Seattle Office of Arts and Culture, and Whole Foods Market.
Artist Statement
The opportunity for recreating an earlier chapter in my life became a realization as the World Health Organization declared a global pandemic in 2020. Sheltering in place was reminiscent of the time when I willingly lived in a dilapidated storefront. I had rented two rooms in an ad hoc space where artists could live and work. One room served as my bedroom and the other space was my office, darkroom and playground. Spending between 75% to 100% of my day in a 3500 sq. ft. warehouse-like atmosphere was invigorating on many levels. Within that five year period, my photography and graphic design work was stretched in unimaginable ways, which laid the foundation for my career in the arts and culture industry.
From the onset of the global health crisis, the 100 sq. ft. foyer-like space between the living room and the backyard became my studio. I've been dallying with unfamiliar means of artistic expression for over 2.5 years. My free time was spent writing short stories and screenplays, diving into non-fungible tokens (NFTs), and exploring audio production. This exhibit is a reflection of the time spent in a single location while managing a family life, a full-time teaching schedule, and the short periods of solace for me to make something for myself. Double Take is a sight-responsive, time-based multimedia installation exploring the confluence between intentional play and mindful observation while examining gender representation and challenging the expectations placed upon the Asian-Americans Pacific Islander community.
TOP