meet the Green team
Takumi Yamamoto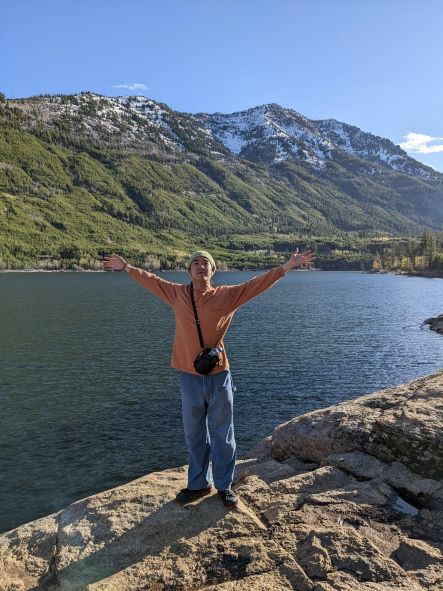 Green Team Event Coordinator
takumi.yamamoto@edmonds.edu

Hello! I'm Takumi, an international student from Japan. I'm incredibly excited to be part of the Green Team, and I hope to use the experience I've acquired, along with the degree I've received in agricultural business, to the best of my ability, in order to contribute and help to strengthen the team. I'm looking forward to meeting everyone and working together to both improve environmental awareness and enjoy the events themselves. In my free time, I love rock climbing, hiking, cooking, and exploring new places in Washington state.
---
Emily Hall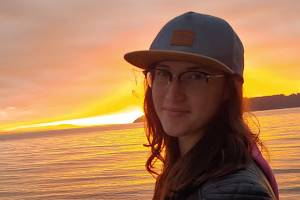 Bee Hive Coordinator
emily.hall@edmonds.edu
I love to explore the Pacific Northwest scenery with my trusty doggo and learn more about our environment. It is my goal to help students connect with nature and learn about urban farming techniques that they can use in their own lives.
---
Ember Rice-Narusch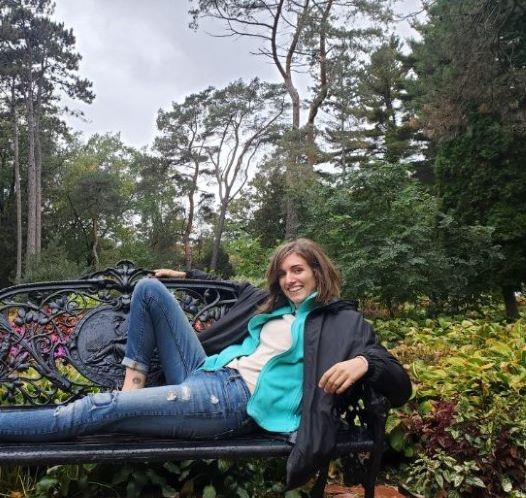 Campus Farm Coordinator
ember.ricenarusch@edmonds.edu

I am excited about building a career in sustainable agriculture to empower communities and contribute to a better future. Starting at the "roots" of our food system, I aspire to grow community along with nourishing food on our campus farm. Besides this, I love yoga, audiobooks, and outdoor adventures.
---
Eric John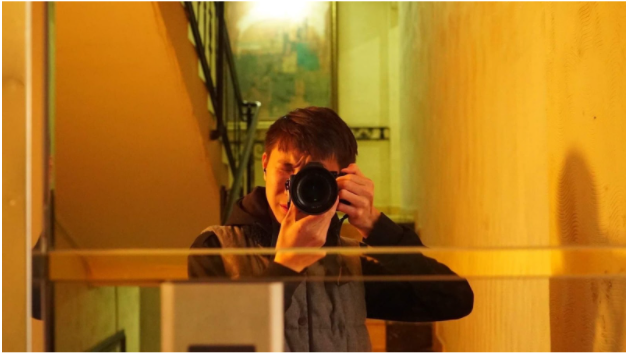 Waste Stream Specialist
eric.tseden-ochir@edmonds.edu

I have high dreams of becoming an influential journalist. I have always been environmentally conscious from a young age, and by joining the Green Team I can hone my knowledge and skills to the next level so I can educate and spread awareness about what kind of effect we have on the Earth and how we can change it for the better! Together we can pave the path for the next generation of leaders. The Earth is what we all have in common, let's protect what we have!
---
Wilfridus Kusnadi
Outreach Coordinator
wilfridus.kusnadi@edmonds.edu

Hi! My name is Wilfri and I'm the Outreach Coordinator for the Green Team. This is currently my second year in Edmonds pursuing my transfer degree in chemical engineering. Some of my hobbies include road biking and traveling. Looking forward to a great quarter with you all! If you have any questions, please feel free to reach out.
---
Connor Oswold
AmeriCorps Member - Student Engagement Specialist
connor.oswold@edmonds.edu
Hi, my name is Connor Oswold and I am very excited to be volunteering at Edmonds College as part of the Green Team through Americorps. I grew up here in western Washington and graduated from Washington State University (Go Cougs!); I gained a love for the outdoors and environmental work while volunteering in northern California which lead me to working for the Oregon Department of Forestry for the last two summers. I hope to assist the Green Team in making meaningful contributions towards environmental sustainability and rehabilitation through education and service work in the beautiful PNW that we all call home.
---
Stewart Sinning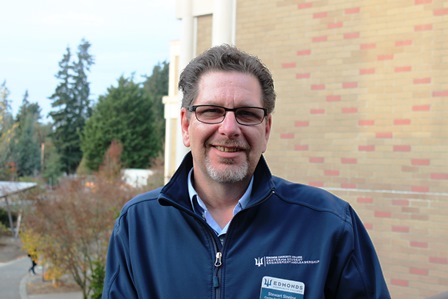 Supervisor
stewart.sinning@edmonds.edu

In addition to supervising the Green Team, I am the program manager for the Center for Student Engagement and Leadership. I was a student at Edmonds College, and I earned my degree in energy management. Through the program, I gained an appreciation for energy and resource conservation and the effects we have on the environment due to our energy use and waste. I have learned about sustainability issues here and throughout the community, and I recognize the opportunity we have to make our campus more sustainable. Being a part of the Green Team allows me to be a part of that endeavor.
Contact Us
TOP