Scholarships
Multiple awards are available for each of the three types of scholarships, offered in the form of a tuition waiver:
New Student College or High School Scholarship ($1,000)

College or High School Merit Scholarship ($300)
Important Dates
| Quarter | Fall 2023 | Winter 2024 | Spring 2024 |
| --- | --- | --- | --- |
| New Student Scholarship Opens | Closed | Open | Open |
| New Student Scholarship Closes (4 p.m. PST) | Closed | December 1 | March 8 |
| Current Student Scholarship Opens (8:30 a.m. PST) | Closed | January 2 | April 1 |
| Current Student Scholarship Due Date (4 p.m. PST) | Closed | January 9 | April 8 |
Eligibility Requirements
Must be an Edmonds College international student with an F1/F2 visa.
If you are applying as an online student no visa is required.
---
For New Student College or High School Scholarship, applicants must be a first-time Edmonds College student already admitted into the College or High School program. Students must be registered full time in order to use this scholarship. Applicants must submit their unofficial transcript in English from the last school attended showing at least one term of grades with a minimum 3.3 GPA. We do not accept test scores (ex. IGSCE, TOEFL). If you are applying as an online student no visa is required.
---
For College or High School Merit Scholarship, applicants must be currently enrolled in only college or high school courses. Applicants must submit their Edmonds College unofficial transcript showing their last quarter grades with a minimum 3.5 GPA and a current copy of their class registration schedule showing a minimum of 12 credits. All documents must show the student's name and SID number for eligibility.
---
Must submit all required application documents by 4 p.m. PST on the due date.
Failure to meet any of these eligibility requirements will result in a denied application.
How to Apply
Before applying, please read the Eligibility Requirements and Important Dates above.
There are two types of scholarship application forms. Please ONLY FILL OUT the scholarship that applies to you.
Fill out the scholarship application and upload a copy of your current schedule and transcript.
All transcripts and schedules must be in English and include the applicant's name and student ID number. Failure to meet these requirements and follow directions will result in a denied application.
Scholarship Use
All OIP Scholarships are awarded as tuition waivers.
Applicants currently in their last quarter at Edmonds College (for example, graduating or transferring to another school) are not eligible for any OIP Scholarship.
Applicants who received an OIP Scholarship in the previous quarter (Ex. Spring 2019) are not eligible to receive a scholarship this quarter (Ex. Fall 2019).
Questions?
Phone: 425.640.1384
Email:oip_desk@edmonds.edu
Foundation Scholarships
Each year, the college Foundation provides scholarships and emergency grants for many students. Scholarship criteria vary; some are for specific areas of study or for those with specific backgrounds or needs.
Awards range from $1,000-4,500
Must have a 2.5 cumulative GPA or higher and must plan to attend Edmonds College in the upcoming academic year.
Apply here: https://edmonds.awardspring.com/ (You must make an account.)
Applicants will be considered for all scholarships for which they are eligible. All required materials must be included in an application packet. Students qualify for and may receive funds from multiple scholarships, but only need to submit one application.
Complete the Dream Scholarship
Students may only apply for the Foundation's Complete the Dream Scholarship during their last or graduation quarter. You must also have experienced a significant financial, medical, or family loss that has required you to drop your classes and therefore not graduate. The Complete the Dream Scholarship funds are available to help students through tough times and enable them to graduate despite a personal crisis.
Past OIP Scholarship Recipients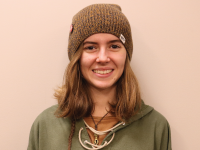 Clara Degez (France)
"This scholarship is for me is a great recognition of all the efforts I provided to succeed during the past few years. It is also a way to support my parents financially, and to face the future more serenely."
---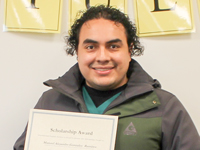 Manuel Gonzales (Colombia)
"This merit scholarship is an amazing award that makes it easier for me to achieve my academic goals, and it brings me one step closer to becoming a physician. It lets me show other people that everything is possible with hard work and dedication since this is the second time that I have received this scholarship. I am very pleased because it represents a big emotional motivation to keep doing things right with my studies. Also, this merit scholarship helps me relieve my study expenses."
---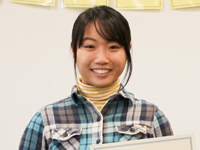 Haruka Kose (Japan)
"My major is business, and this scholarship will help me and my family in terms of reducing tuition and textbook costs. I can focus more on my study program and my educational goals for my future!"
---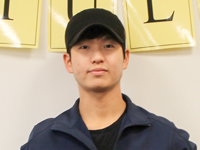 Seonjun Mun (South Korea)
"I have received an ISS College Merit Scholarship and an Edmonds CC Foundation Scholarship. Thanks to Edmonds CC financial aid, I am both proud of myself and happy to be closer to my dream. For most international students, our tuition and book fees can be a burden. Students study harder with the help of scholarships, and it is a good memory to have in our time here. Thank you ISS for having a program that supports international students."
---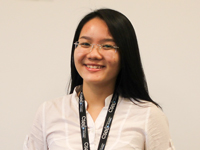 Anh Tran (Vietnam)
"Through the ISS Merit Scholarship, I can help with my parent's financial support. This scholarship is also a wonderful addition to my resume!"
---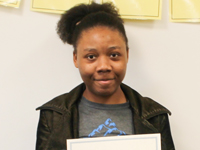 Hillary Tchaptchet (Cameroon)
"Being an international student in USA, is an important sacrifice for me and my family. It is not always evident to finance my school and my life here. That's why I am very thankful to ISS for receiving the Merit Scholarship that remove a weight on both my shoulders and my family. That support is what we needed and I am very grateful for that opportunity."
---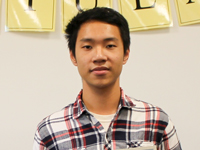 Chon Wong (Macau)
"The ISS Merit Scholarship doesn't just help me pay the tuition, but also relieves the financial pressure of my parents. I appreciate and thank Edmonds College for understanding the financial situation of students. In addition, I can put it as an award to enrich my resume."
---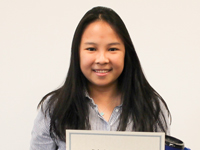 Chrysta Yoga (Indonesia)
"This is my first scholarship while being in Edmonds. This scholarship can help pay for some of my tuition fees and it is definitely an honor being able to get it. This scholarship can bring great advantages to students as we can put it in our resume as we transfer to university. It is definitely a good opportunity that Edmonds College has given us and I encourage other students to try and take part in it as well!"
TOP