Geography
Discover your world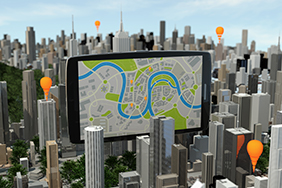 Why do some people have access to adequate water or health care, and others don't? How does climate change drive political conflict? If you're intrigued by these questions, consider majoring in geography.
Geographers study how human society and culture interact with the physical environment. They explore what we build, where we build, and why.
Geography majors can find careers in environmental planning and justice, water resource management, map-making, community planning, geographic information systems, spatial analysis, and landscape architecture. You can read more about careers on the American Association of Geographers website.
Program
*Average costs include tuition based on WA state resident full-time enrollment. It does not include fees. The costs may vary. Learn more about Tuition & Fees.
Career Opportunities
Considering enrolling at Edmonds?
Your Edmonds College advisor will work with you to choose the right path for your future career, help you register for classes, answer questions about paying for college, and more.
TOP