Healthcare pathways
The job outlook for careers in healthcare are in demand and there are numerous avenues to have a rewarding career helping others. If you are interested in a medical or health care career, including as a doctor, dentist, veterinarian, nurse (RN and LPN), dental hygienist, physical therapist, occupational therapist, nutritionist/dietician, radiology/sonography technician, physical therapist, and physicians assistant, you will follow one of two transfer options to meet their program prerequisites. You can learn more about these and other career opportunities in healthcare on the Explore Health Careers page.
If you are working towards a career in nursing, radiology/sonography, dental hygiene, physician's assistant, and physical therapy, you will often follow the pre-nursing DTA. If you already have a bachelor's degree and just need to complete prerequisite courses, we offer the classes you may need including Anatomy & Physiology (BIOL& 241 and BIOL& 242) and Microbiology (BIOL& 260).
For those interested in pre-medicine such as physician, dentist, veterinarian, pharmacy, or food science/nutrition, you will typically need to transfer to a four-year university to obtain a bachelor's degree, then attend graduate school for medical training. The best path towards transferring towards the bachelor's degree is earning an associates degree at Edmonds College, such as our AST-1 or biology DTA. Learn more about these career pathways on the pre-medicine pathways page.
Regardless of the path you choose, medical transfer programs often require patient care experience prior to applying to these programs. Getting a certification through our Allied Health Education programs for phlebotomy, EKG technician, Certified Nursing Assistant, dental assistant, and more will help you gain this valuable experience while completing your academic courses and can get you started working in healthcare sooner. For more information and advising about the Allied Health Education programs, please reach out to the Allied Health faculty.
To create an academic plan and learn more about transfer requirements for health care schools, meet with a biology advisor specializing in healthcare (Lori Hays or Jonathan Miller) or the Edmonds College advising department to create an academic plan and transfer requirements for health care schools. You can also find additional information about advising on the advising health care majors page.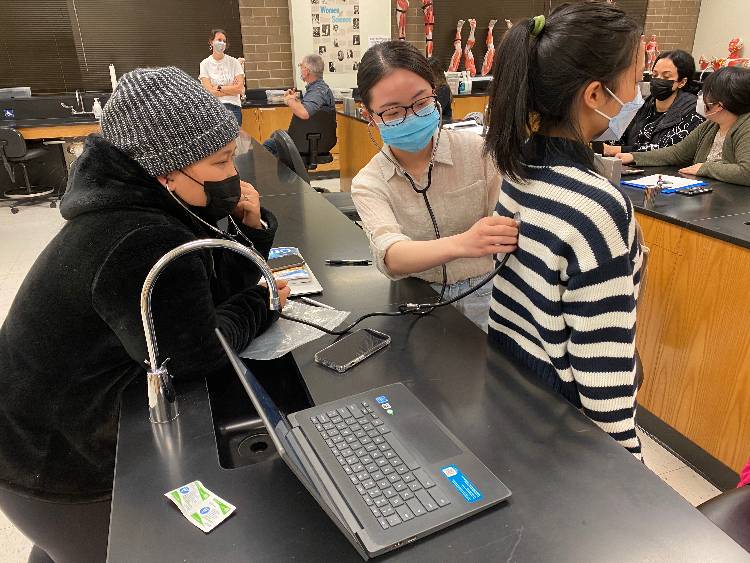 ---
Why Edmonds College?
Whether you are returning to school and just need a few prerequisite courses, are starting your career or switching jobs, Edmonds College can help you get started in your career in healthcare. We offer numerous support programs for you as you begin your career. You can jump-start your career through Running Start to meet high school requirements and began earning college credit while in high school or I-BEST if you are needing pre-college math or Engligh prerequisites. At Edmonds College, our affordable classes are small, with flexible learning and scheduling options no matter what stage you are at in your health care career. We offer science and math tutoring in the STEM study room and additional tutoring that can help you with your biology courses. You can also take 1 credit corequisite classes (BIOL 210, BIOL 251/252, and BIOL 261) and receive additional instructor support in cellular biology, anatomy & physiology, and microbiology courses.
I-BEST Support
If you are a student needing to take pre-college English and/or pre-college mathematics, you may qualify for I-BEST courses. The following I-BEST courses allow you to take the pre-college courses concurrently while earning the prerequisite course credits needed towards the pre-nursing pathways or for those just needing prerequisites for a variety of health care careers. These I-BEST courses include:
STEM 100 with pre-college English*
NUTR& 101 with pre-college mathematics*
CHEM& 121 with pre-college English*
*Eligible pre-college English placements include: AENGL 90 (ELA 90), AENGL 93 (ELA 93), AENGL 96 (ELA 96), ENGLP 90 (PREP 90), ENGLP 93 (PREP 93), ENGL 99 (PREP 99)
*Eligible pre-college math placements include: MATH 41-42, MATH 47 (PREP 47), MATH 71-74 (PREP 71-74), MATH 77 (PREP 77), MATH 81-84 (PREP 81-84), MATH 87 (PREP 78)
For advising related to these and other I-BEST courses, please contact the I-BEST program advisors for enrollment in these courses.
---
Meet Our Students
Student Nurses Organization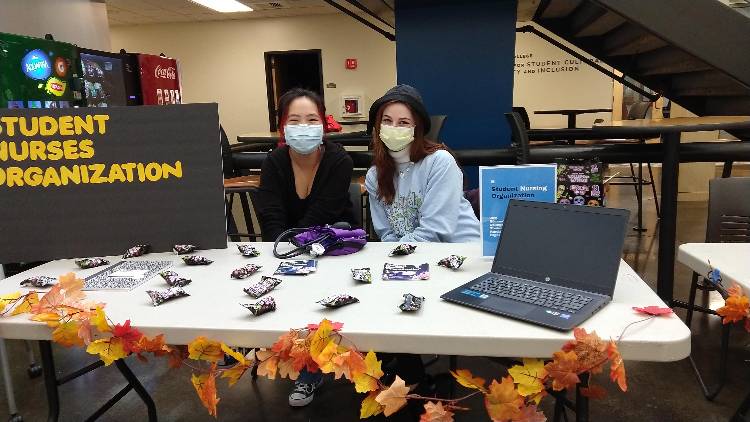 If you are interested in nursing, you can participate in the Student Nurses Organization (SNO) student club. Our activities include hosting guest speakers relevant to pre-nursing students, such as transfer schools, TEAS/PAX testing information, and other topics. If you are interested in being an officer or want to participate in club activities, sign up using the SNO website.
Student Success Stories
"It was my privilege to be a student at Edmonds College. Biology teachers at Edmonds gave me the opportunity to learn new things and grow out of my comfort zone into the field I have chosen as my career. They helped me build my confidence and to step into the real world with knowledge. I will be forever grateful for that."

Tien P.- BSN Nursing Student -Seattle University
"The solid education I received at Edmonds has been the foundation for my successes in this new radiography coursework and clinical experiences. I'm now starting my second year of RT courses at Bellevue, and enjoying every minute of it!"

Lisa O.- Radiologic Technologist Student- Bellevue College
"The amazing part about this biology department is their willingness and determination to help each individual student succeed and achieve their goals and dreams in life. "

Erika S.- Physical Therapy Doctorate-University of New England
TOP