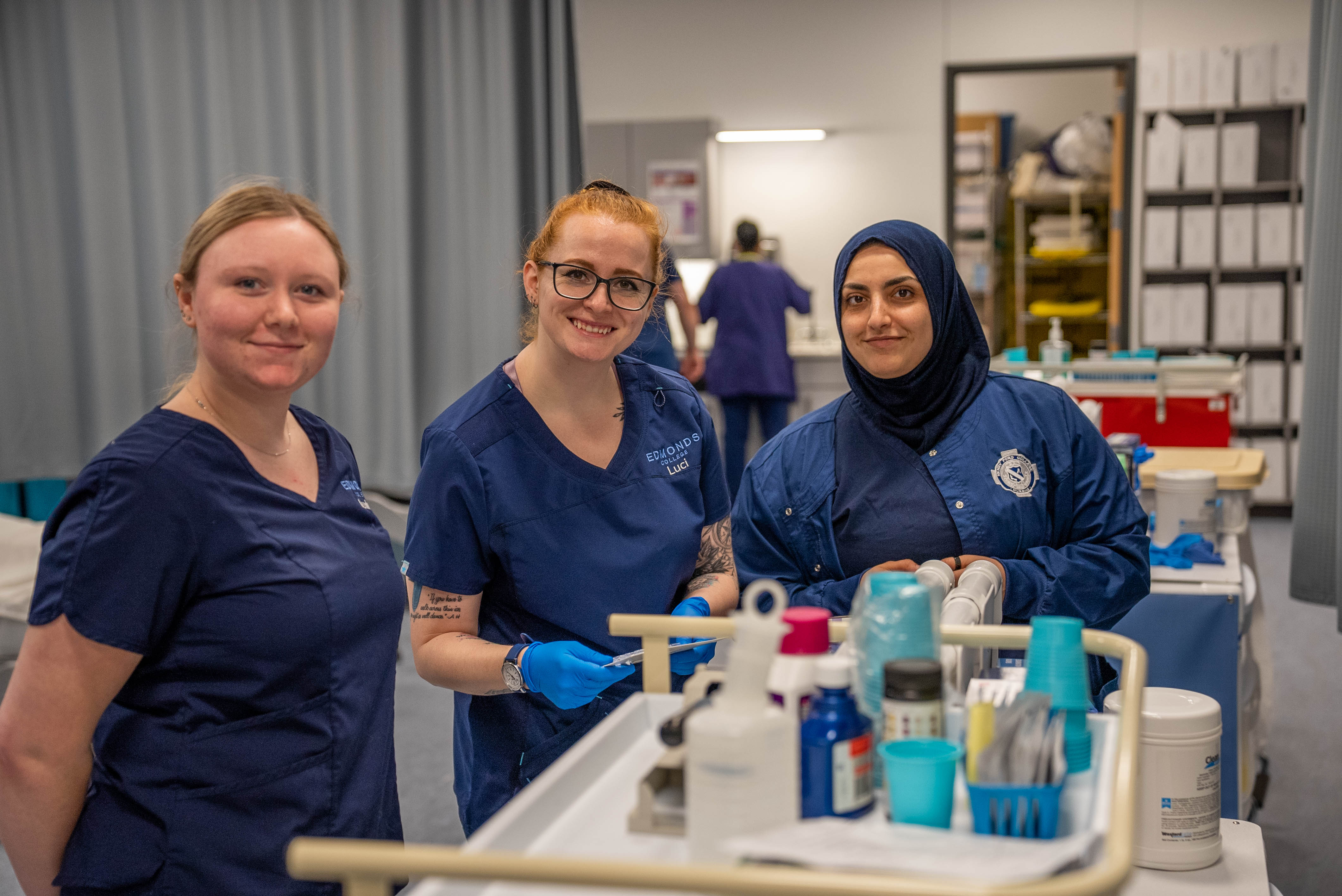 HEALTH CAREERS DAY
What:
Health Careers Day is an event for anyone thinking about a career in health care to learn more about the jobs and the pathways to get started in these careers. Whether you are exploring your career options, starting a career in health care, ready to start the transfer process, or looking to make a change, this event is for you! No registration is needed for the event. Just drop-in to participate. Everyone is welcome!
When:
Tuesday, May 16, 2023 from 10 a.m.-2 p.m.
Where:
Hazel Miller Hall- 1st Floor at Edmonds College
Tell me more about this event:
There are many careers in health care to choose from. Come learn about different health care careers at the first Health Careers Day at Edmonds College. At the event you will have an opportunity to learn about different health care careers including:
Nursing: CNA, LPN, and RN
Medical Lab Sciences: Phlebotomy, Clinical Lab Assistant
Pharmacy & Pharmacy Technician
Health Care Information Management
Health Care Administration
Dental Assistant, Dental Hygienist, & Dentist
Physical Therapist
Nutrition: Dietician and Food Science
Social Worker
Public Health
Physician's Assistant & Physician
Radiologist & Diagnostic Ultrasound
If you know what health care career interests you, come to the event to learn about the programs available at Edmonds College and other health care transfer programs in the area to get you into that career. There will be representatives from transfer programs from local schools and our own Edmonds College programs including:
There will also be interactive stations for you to learn more about careers in health care and get started in the process.
Visit our interactive board to search about different health care careers including salary, industry information, and programs to help get you there.
Connect with our Edmonds College academic advisors for drop-in advising to develop an academic plan and learn about the courses you need.
Talk with industry professionals at the Allied Health table about pharmacy technician/pharmacy from 10:30 a.m.-12:15 p.m.
Tour a CNA class in the nursing skills lab from 11-11:30 a.m.
Looking for academic support programs? Ready to transfer? Ready to find a job in health care? Learn about how our academic support programs at Edmonds College can get you on a pathway to a career in health care.
Meet our I-BEST program managers to learn how I-BEST can get you moving further and faster towards a career in healthcare while taking some of these prerequisite courses.
Learn about the transfer process and support while taking classes with information from our Learning Support Center and STEM retention office.
Find out what employers are looking for and how our Career Action Center can help you get a job in health care.
TOP