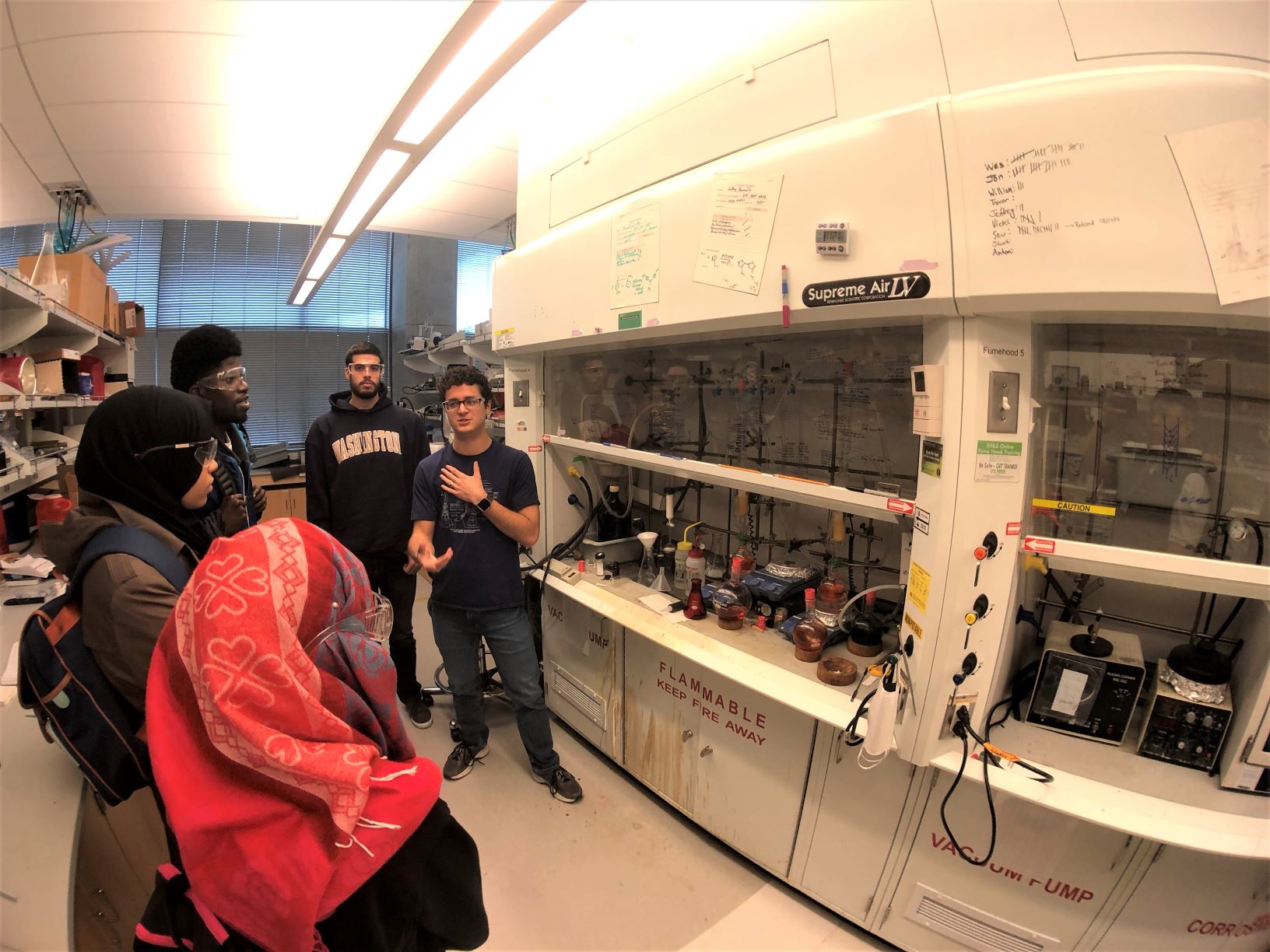 Mathematics, Engineering, Science, Achievement (MESA)
The Mathematics, Engineering, Science, Achievement (MESA) program empowers underrepresented students by providing community that supports your pathway to higher education in STEM, through mentorships, academic programs, and interactive workshops.
Background
MESA believes there are many benefits of a diverse and inclusive workplace. Therefore, our programs are targeted to increase representation of women, African Americans, Latinos/Hispanics, Native Americans, and Native Hawaiians/Pacific islanders in STEM fields.
MESA is nationally recognized for its innovative and effective academic development program. Washington MESA is one of the 11 "MESA States" in the national MESA USA network. For more information, visit MESA USA.
Services We Offer
MESA provides a unique variety of activities tailored to support you through your academic, career, and personal journey of becoming a competitive STEM transfer student.

MESA Orientation
MESA Student Center
Tutoring and Events
Holistic Academic Advising
Transfer & Academic Assistance
MESA Resource Database
MESA Scholarships
Professional Development Opportunities
STEM Career Experiences
MESA Lending Library
MESA Community
STEM Mentorship
We acknowledge that we are on the ancestral land of the Coast Salish people, specifically the Snohomish people. May we always honor the Indigenous people of the land we occupy and wherever we go — past, present, and future.
APPLY TODAY

Applications are accepted on a rolling basis and reviewed holistically.
TOP