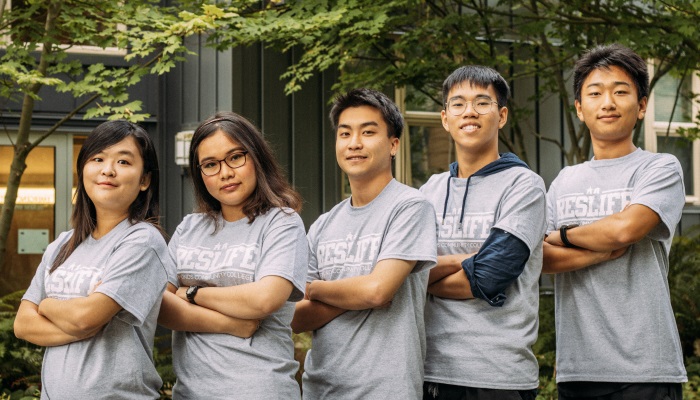 International Mentors
International Mentors (IMs) are Edmonds College Students that help support all international students living in our Homestay Program. IMs play an important role in extending the college's mission and values to our international Homestay students to keep them connected to campus and help foster their success.
Mentors
Our International Mentors draft emails throughout the quarter to share campus announcements and events that may interest you. In addition, IMs have weekly drop-in times at Rainier Place, where you are welcome to meet and talk about your homestay experience.
What do mentors do?
Answer questions about your international student experience

Help you if you are struggling with culture shock

Provide references to campus and community resources

In general, be a friendly face for you as you adjust to new surrounding

s
IMs are not meant to replace professional staff on campus; however, IMs can help connect you to advisors and other resources on campus.
Connect with us!
Whether you are considering coming to the U.S. to study for the first time, or you are a current student at Edmonds College, we are happy to answer any questions you have about being an international student at Edmonds.
IMs are also international students and cannot answer any advising, admissions, or housing application questions at this address.
Email us:
Internationalmentors@edmonds.edu
Come to our Drop-in Hours below
IM Drop-Times:
International Mentors are available in the Rainier Place Housing Office during the times below. If you want to meet with an IM, but cannot make these times, just check in with the Housing Office or email us, and we can arrange an appointment.
Monday & Wednesday
TOP