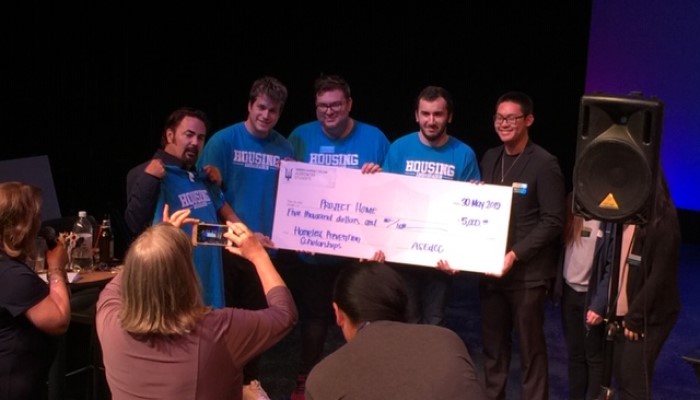 PROJECT HOME CLUB
RENT FUNDING SCHOLARSHIP
Student Government shows its support for Project Home Association by matching the $5,000 donation from HomeStreet Bank.
We are now accepting applications!

We accept online applications, as well as by email and in-person at the Housing Office.
Project Home (PH) is under the direction of The Center for Student Engagement and Leadership (CSEL), Housing and Residence Life, and the Project Home Club. Its purpose is to help provide rental assistance to Edmonds College students in financial need who may find themselves homeless without any help. If you apply for a Project Home scholarship you must meet the below-noted criteria to be considered.
Must have completed one or more quarters at Edmonds College
Must have an income (financial aid is considered income)
Must have a current GPA of 2.0 or higher
Must currently be taking 3 or more credits
Homestreet Bank has been the #1 sponsor of Project Home for over 10 years and has helped many Edmonds College students successfully complete their dream.
(Make sure to include "Project Home" in the comment box.)
Past Events and Fundraisers

Fundraising Concert —
May 30, 2019.
The Project Home Association Raised over $12,000 to provide assistance to Edmonds College students in critical need of support towards their housing.
This event included a concert performed by Swizzle with the Skid Rogues MC'd by Vince Valenzuela and a silent auction of items donated by members of the Edmonds College Community.
TOP