Office of International Programs
---
the parent's Guide for International students
Welcome!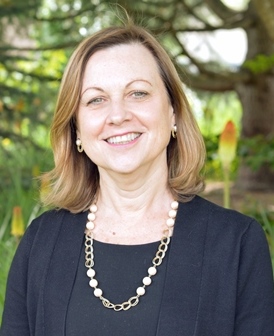 "I would like to take a moment to thank you for sending your son or daughter to Edmonds College. We take our role in the lives of all of our students very seriously, and have a staff that is firmly committed to their well being and success. Our Office of International Programs team is highly specialized in understanding and supporting the needs and goals of the students that you send to Edmonds College. We appreciate your continued support and are here to assist you in any way that we can. Please reach out anytime and know that we are grateful to have the opportunity to work with you and your student."
- Lisa Thompson, Executive Director Office of International Programs
---
$500 Tuition Reduction for the 21-22 Academic Year!
Each new international student taking 12 or more High School or College credits will receive a $500 tuition reduction for a maximum of 2 quarters starting Spring 2021 through Spring 2022 Academic Year. This amounts to a tuition savings of $1,000 to students! Questions? Email oip_fiscal@edcc.edu
$50 Application Fee Waived until June 30, 2021!
We are excited to announce that as an additional support to new international students studying in the Seattle area, our application fees will be temporary waived. Effective immediately, our application fee of $50 will be waived for all new applications until June 30, 2021.
---
COVID-19 Updates

Expand Content

Collapse Content
Please see the important information below about the incoming quarter:
For the health and safety of our community, all college offices have moved services online through June 25. Visit edmonds.edu/international/summer2021 for more information.

Office Hours for Spring 2021:
Monday: 8 a.m.-5 p.m.
Tuesday: 8 a.m.-8 p.m.
Wednesday: 8 a.m.-5 p.m.
Thursday: 8 a.m.-5 p.m.
Friday: 8 a.m.-12 p.m.

New Website for Spring 2021
A website for the international student community has been created for up to date information and resources concerning Summer Quarter 2020. Please review it now. We will update this page regularly.

We Are Here to Help!
Chat with us at edmonds.edu/international
Call 425.640.1518
Email oip_desk@edmonds.edu
Follow us on social media facebook.com/edmondsoip or instagram.com/edmondsoip
Frequently Asked Questions (FAQs)

Expand Content

Collapse Content
What is happening to Spring 2021 and Summer 2021?
We will continue to serve students remotely, with the exception of a few hands-on, on campus classes.
Can my student return home and come back in another quarter?
Yes. If your student plans to go home, please have them fill out a Student Status Report immediately. Students going home will receive instructions from OIP advisors about their course registration.
My student is planning to stay in the US, what will their classes be like?
Full time enrollment is required. Registration will be a mix of in person, online, and hybrid classes. Students with questions can visit online advising.


Student Release of Records - FERPA