Office of International Programs
---
Apply for Admission
Thank you for your interest in applying to Edmonds College. Please review our application deadlines and tuition costs.
---
$500 Tuition Reduction for the 20-21 Academic Year!
Starting Summer Quarter 2020, each new student (Intensive ESL, High School, and College) taking 12 or more High School or College credits, or 4 Intensive English as a Second Language (IESL) classes, will receive a $500 tuition reduction for a maximum of 2 quarters for the 20-21 Academic Year (Summer, Fall, Winter, Spring). This amounts to a tuition savings of $1,000 to students. For example, if a student starts in Summer Quarter 2020, Fall Quarter 2020, or Winter Quarter 2021, they will receive a tuition reduction of $500 each quarter for two quarters (total of $1,000). However, if a student starts in Spring Quarter 2021, they will receive a tuition reduction for one quarter only (total of $500). Questions? Email iss_fiscal@edcc.edu
---
Admission Standards:
Minimum age requirement - Applicants must be at least 16 years old by the 10th business day of their first quarter enrolled at Edmonds College. Applicants who are 15 years old will be accepted if they have completed high school or equivalent studies.
English proficiency - An English proficiency exam score (TOEFL, IELTS, etc.) is not required for admission. Applicants who choose to provide an accepted English proficiency score will place directly into our college or high school program.
A fillable PDF paper application form can be available. It may take extra time to process. If you would like to choose this option, please email issadmissions@edcc.edu
Important Update: For the health and safety of our campus community, all college offices have moved services online through March 19. Due to current immigration regulations, students may not enter the U.S. to take online classes only. Our Intensive ESL program will be offered fully online until further notice.

At this time we are issuing I-20s to students with an accepted English proficiency score . If you don't have an accepted English proficiency score , you can take the English placement test after you are admitted.

Thank you for your understanding! Please reach out to us below with any questions. We are here to help!
Online Appointment:
If you would like to make an appointment, please see below or email us at issadmissions@edcc.edu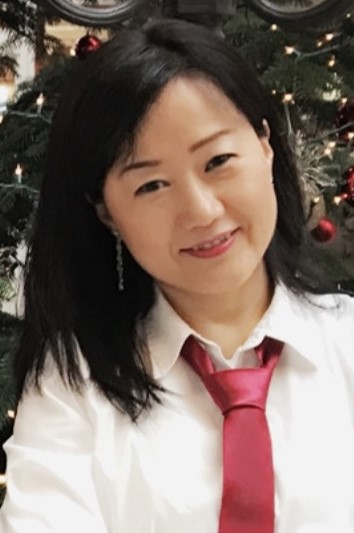 Hyun Bin "Binee" Park
Associate Director of International Admissions
Can answer questions on admissions, starting quarter deferrals, etc.
SCHEDULE AN ONLINE APPOINTMENT
---
How to Complete an Online Application
After You Complete an Online Application
After you submit your application, you will receive immediate confirmation by email that it was received. Within one business day, our admissions team will contact you regarding your application status. If you need any assistance, please contact our International Admissions Team at issadmissions@email.edcc.edu or 425.640.1518. We look forwarding to welcoming you to Edmonds College!