Alexey Nikolaev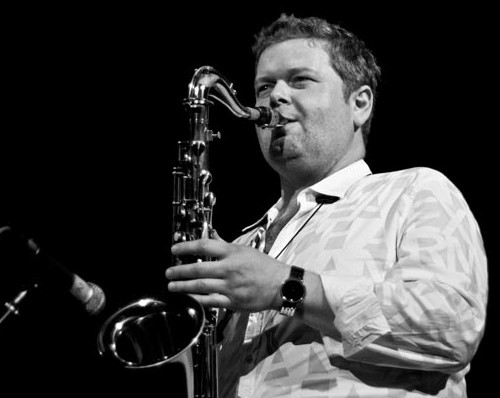 Classical saxophone lessons
Jazz saxophone lessons
Improvisation, jazz theory
Jazz workshop (jazz combo class)
Education:
1989-1993 Russia – Graduated from Gnesin's Music Academy of Russia, B.A. saxophone and arrangement.
1994 Dublin (Ireland) – completed studies with saxophonist Dave Liebman.
Teaching Experience:
Central Washington University (2003-2013)
Edmonds College
Roberts Music Institute
Music Works
Since 2000, Alexey lives and works in Seattle. He performs with groups, Axiom Quartet, Greg Williamson Quartet (Ponyboy Records), Jay Thomas Big Band, Emerald City Big Band, and is a member and saxophonist soloist of Doctor Funk Band (Strokeland Records) www.doctorfunk.com.
As a recording artist, Alexey performs and records with musicians like pianists John Hansen, Mark Seals, John Sanders, Bill Anchell, Randy Halberstadt, Tony Foster; vocalists Greta Matassa, Dee Daniels, Jackie Davis, Karen Shivers, Kelley Johnson, Kelly Eisenhour, Martin Ross; trumpeters Jay Thomas, Tom Marriott, Vern Sielert, Jim Sisco Andy Omdahl, Steve Mostovoy; trombonists Dave Marriott, Dan Marcus, Gary Shutes; saxophonist Bill Ramsey, bassists Jon Hamar, Doug Miller, Clipper Anderson, Douglas Barnett, Chuck Kistler, Paul Gabrielson, Chris Symer, Jim Cliff; drummers Greg Williamson, Brad Boal, Garey Williams, Hose Martinez, Adam Kessler, Matt Jorgensen and many many more.
TOP