Dr. Nick Sibicky
425.640.1648
He/Him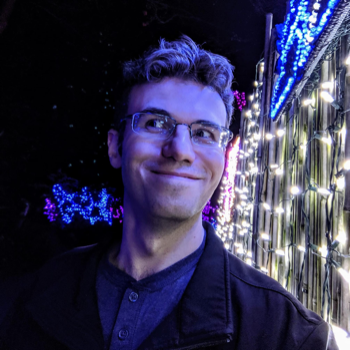 Dr. Nick Sibicky has been teaching as tenured faculty at Edmonds College since 2008. Since that time he has managed the Digital Music Production studios and overseen the creation of a Music and Audio certification program. He currently holds a Doctorate of Musical Arts from the University of Texas at Austin in music composition. His dissertation was on the live production of electroacoustic music. Additionally, he holds a B.M. and an M.M. from the Hartt School of Music at the University of Hartford. He currently oversees the Music and Audio Production Certificate program at Edmonds College.
While "Dr. Nick" has composed many large-scale works, including a pair of symphonies, a feature-film score, and several pieces that combine live acoustic instruments with electronic processing, he recently has been co-writing and co-producing tracks for the trance group, Tritonal. Tritonal's music has had 10's of millions of downloads/streams, regularly tours all over the world, and was started by one of Nick former students, Chad Cisneros.
In addition to composing and producing music, Nick has an interest in computer programming and has programmed a number of his own audio software/plugins utilizing VST, Max/MSP, CSound, and SuperCollider architectures. He is also a published game designer, and his tabletop dice game, King's Forge, was nominated as "Game of the Year" by The Escapist Magazine in 2014. Nick is introducing a "Games and Culture" humanities course at Edmonds College in the very near future.
TOP