Jennifer Campbell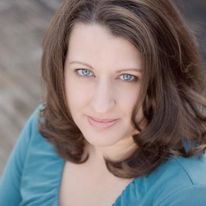 Jennifer Campbell is a versatile musician and educator. As an operatic soprano, she has sung throughout the Pacific Northwest, most recently singing the role of Doris in the Seattle Opera premiere of Charlie Parker's Yardbird. Other Seattle Opera roles include Glasha in Kayta Kabanova, and the Governess (Cover) in Turn of the Screw. She has also sung in the Seattle Opera Chorus in over 44 productions. Jennifer has been a featured soloist with the Seattle Symphony, in a Video Games, Live! concert, and in their Pops concert presentation of The Music Man, conducted by the renowned Marvin Hamlisch. Jennifer's extensive oratorio credits include Orff's Carmina Burana, Handel's Messiah, Verdi's Requiem, Mozart's Mass in C Minor, Brahms Requiem, and Bach's St. John and St. Matthew Passions, among others. Jennifer was the featured soprano soloist in the world premiere of Rick Vale's September Requiem, a memorial tribute to the events of 9/11. Jennifer has also been featured multiple times with Skagit Symphony, and on movie
soundtracks, including "While We Were Here". She has worked as musical director, conductor, and accompanist for productions of Footloose, Secret Garden, White Christmas, Mary Poppins, A Chorus Line, Willy Wonka, Annie, and Shrek the Musical, among others.
Jennifer has operated a private voice and piano studio for over 30 years. Currently on the voice faculty at Skagit Valley College, she has also taught voice at Pierce Community College, and taught piano and conducted choirs at Edmonds College previously. She is a member of NATS (National Association of Teachers of Singing) and AGMA (America Guild of Musical Artists).
An alum of Soundsation and the Symphonic Choir, Jennifer is thrilled to return to
Edmonds College.
TOP