Baking and Pastry Arts Blog
It's Pie Season
Pies are a big deal for students in the Baking and Pastry Arts program at Edmonds College. Every year during fall quarter, students produce around 200 pies that are sold to members of the Edmonds College community just in time for the Thanksgiving holiday.
These types of projects expose students to critical lessons, including the soft skills of production planning, time management, and storage, as well as the hard skills of pie making, including the creation of perfect pie dough, rolling out, lining and crimping a perfect pie crust, and, of course, baking the perfect pie.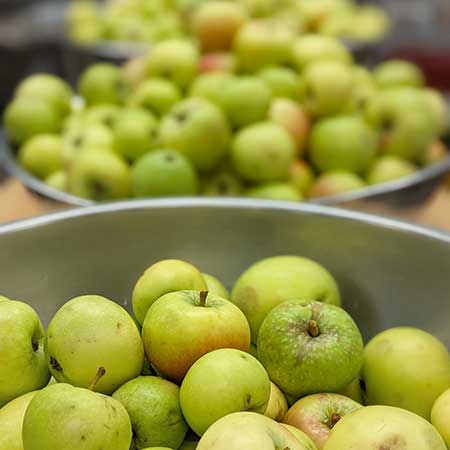 This year, we are changing things up a bit by swapping out our Dutch apple pie with an apple almond galette, a delightful free-form tart made with our "perfect" pie dough, rich almond cream, and super flavorful organic apples from the Edmonds College Campus Community Farm! This change provides students with the opportunity to practice additional skills, and we are confident that our customers will be excited to try something new.
Thank you for supporting our Baking and Pastry Arts students!
TOP