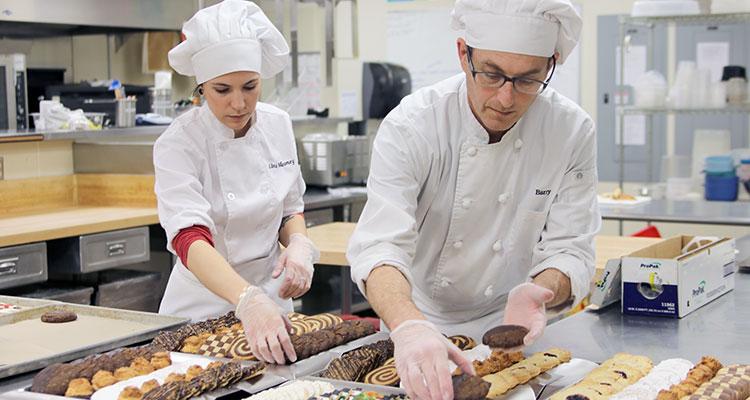 Culinary arts and Baking and pastry arts NEW STUDENT CHECKLIST
If you are ready to start one of our Culinary Arts programs, you can begin the new student process and see our Faculty Advisors before registering for New Student Advising (#5 on this checklist).
Congratulations! You're a student now — take the next steps:
Gain Access to Your Triton Id. Triton ID is the second set of credentials that will allow you access to Google applications, including your new student email (Gmail), connect to campus WiFi, log in to computer labs, log in to Edmonds College Chromebooks, access library resources, and connect to virtual computer labs.
Get Your Class Schedule and Check Out the Campus Map. Make sure you're prepared on the first day.
Get Your EdPass. Your EdPass (college ID) will allow you to check out books from the library, get your parking pass, print on campus, and load money for campus use. 425.640.1143
Purchase Books. Buy your books online or from the college bookstore. 425.640.1672
Considering enrolling at Edmonds?
Your Edmonds College advisor will work with you to choose the right path for your future career, help you register for classes, answer questions about paying for college, and more.
TOP