Student Art Show: Spring 2020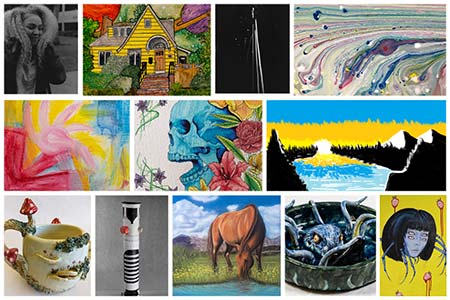 Our college's spring tradition of holding a student art exhibit continued in Spring 2020 by honoring the talent of 15 Visual Arts students and features more than 100 works of art.
Our students, their families, and our college community always look forward to celebrating this creative work, and now the event is even more accessible to all. In the past, the show was installed in the Art Gallery for the quarter, but this year the show will live in its virtual home, on the gallery website, through the end of summer.
Our team effort of the college's marketing department, Visual Arts department, and student staff heralds in a new concept for the Edmonds College Art Gallery. A special thank you to graduating student photographer, Lorenzo Townsend, for documenting all of the artwork and making it visible.
Artists
Guest Book
TOP